Over 3,500 people make up the community of workers who toil behind the scenes in support of the thoroughbred racing industry at Belmont Park, Aqueduct Racetrack, and Saratoga Springs Race Course. The New York Race Track Chaplaincy ministers to the heart and soul of the "Backstretch" community with children's enrichment, social service, and recreational programs, educational opportunities, and non-denominational religious services. The Chaplaincy provides these extensive services with the intent of satisfying not only spiritual needs but also basic human necessities, and its unique population is served without regard to race, creed, religion, background, or social status.
Dozens of programs and events have been implemented for the past 35 years to address the various needs of the backside village personnel.
For more information please click on the links below.
Would you like to know a little bit more about us? Please, click the PLAY button on the video to the left to learn more about how we serve the NYRA Backstretch communities.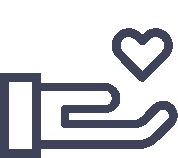 "Whoever is generous to the poor lends to the lord, and he will repay him for his deed."
Sign up for our monthly newsletter